Wie auch schon bei unserem Angebot zu den Bewegungen innerhalb des Xbox Game Pass, möchten wir euch in diesem Beitrag die Neuerungen im Angebot von Sony Playstation-Service "Playstation Now" (oder kurz: PS Now) informieren. Wir möchten euch in einem zusammengefassten Beitrag die Bewegungen über einen längeren Zeitraum transparent gestalten. Dazu werden wir ein fortlaufendes Inhaltsverzeichnis anlegen und euch immer monatlich aufsteigend über die neuesten Bewegungen informieren. Wir hoffen euch mit dieser Form von Artikel eine bessere Übersichtlichkeit über einen Service zu geben, der regelmäßig großen inhaltlichen Veränderungen ausgesetzt ist.

Inhaltsverzeichnis:
Mai 2022
Neu:
Naruto Shippuden: Ultimate Ninja Storm 4
Soulcalibur VI (<– Link zu unserer Review!!!)
Blasphemous
April 2022
Neu:
Outer Wilds
WRC 10 FIA World Rally Championship
Journey to the Savage Planet
Werewolf The Apocalypse – Earthblood
März 2022
Neu:
Shadow Warrior 3
Crysis Remastered
Relicta
Chicken Police – Paint it Red!
Februar 2022
Neu:
Grand Theft Auto: Vice City – The Definitive Edition
Death Squared
Little Big Workshop
Through the Darkest of Times
Januar 2022
Neu:
Mortal Kombat 11
Final Fantasy XII: The Zodiac Age
Fury Unleashed
Unturned
Super Time Force Ultra
Kerbal Space Programm
Dezember 2021
Neu:
GTA III – Definitive Edition
Final Fantasy X/X-2 HD Remaster
Sptlings
John Wick Hex
Nicht mehr dabei:
Metal Gear Solid HD Collection
BroForce
Stranded Deep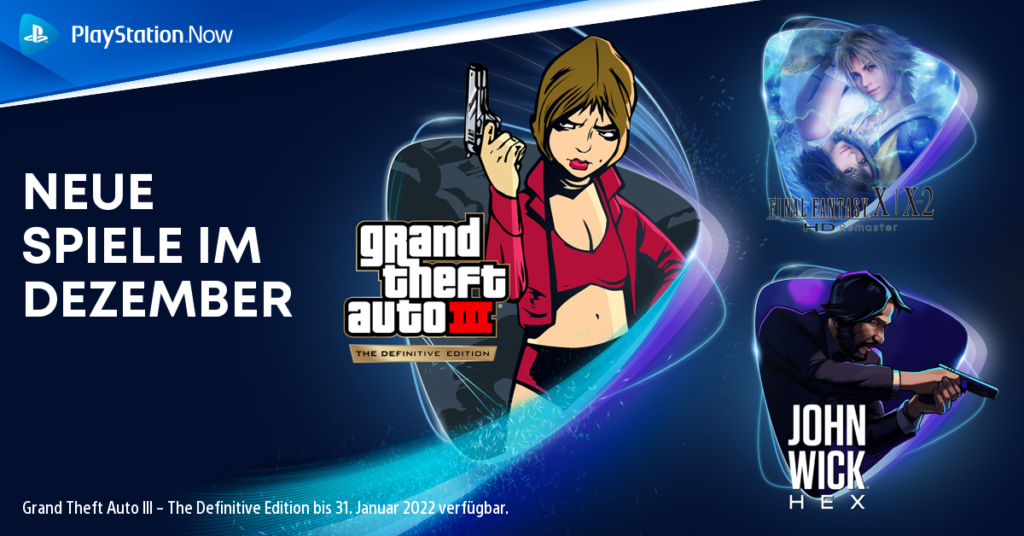 Keep on Gaming und Viel Spaß beim Zocken